FIYAH and Tor.com are partnering with the LeVar Burton Reads podcast for their first-ever writing contest! Do you write speculative fiction (sci-fi, fantasy, horror)? Do you love the podcast? Have you dreamed of getting your work in front of THE LeVar Burton ever since the days of Reading Rainbow? Well, here's your shot. We are looking for one special story to be featured in Season 10 of the podcast. For more, here's the man himself:
For a couple of seasons now, we've been trying to figure out how to conduct a short story contest with all of the submissions coming from listeners of the podcast. I'm happy to report that we have finally cracked the code! It is my extreme and joyous pleasure to announce the inaugural LeVar Burton Reads short story writing contest. #bydhttmwfi

-LeVar Burton
Theme: Origins & Encounters
We are interested in stories that examine the magical joys and tragic pitfalls of blended civilizations and cultural exchanges in all their forms. As our worlds change, what precious things do we carry with us and allow to be altered or demand they remain untouched? What is taken from us and what will we do to get it back? What do we allow ourselves to remember of our histories, our roots, and what do we allow ourselves to forget? What do we leave behind and what do we choose to carry into the future?
Some things to consider as you think about the guidelines. How is it that blended civilizations and cultural exchanges might impact the following categories:
gods

faiths, religious traditions

food traditions

language

gender recognition

concepts of community

concepts of identity

race prejudice (human vs. other species)
We welcome works of the Indigenous fantastic, the other-worldly, and alternative histories. The submission window is now closed.
Other Requirements:
Works must include speculative or fantastical elements.

Sexually explicit works or those depicting graphic violence/gore are not a good fit for this contest.
No simultaneous submissions, reprints, fan fiction, or excerpts of longer works will be considered.
Submissions must be prose. Poetry, scripts, and screenplays will not be considered.
While FIYAH is a limited-demographic publication, this contest is open to all. We highly encourage listening to previous episodes of the podcast to familiarize yourself with LeVar's tastes.
SUBMISSIONS
SUBMISSIONS CLOSED 11:59 PM  EST August 31st.
The First Place Winner shall receive $500 (five hundred dollars) and First Place Winner's Submission shall be published on Tor.com and read by LeVar Burton on an upcoming episode of the LeVar Burton Reads podcast
The Second Place Winner shall receive $250 (two hundred and fifty dollars) and the Second Place Winner's Submission shall be published on Tor.com.
The Third Place Winner shall receive $100 (one hundred dollars) and the Third Place Winner's Submission shall be published on Tor.com.
Tor.com posts will be published on the blog. Exclusive for one year. The winning stories must comply with the Contest Rules and the Tor.com Usage Rules in the Terms of Use found here: https://www.tor.com/terms-of-use/.
About the Editors
Diana M. Pho is an academic, playwright, and a Hugo, Locus, and Ignyte Award-nominated fiction editor. She has over a decade of experience in publishing, including Tor Books, Tor.com Publishing, and the Science Fiction Book Club. Diana currently works as Story Producer at Realm developing cutting-edge science fiction, fantasy and horror podcasts. 
L.D. Lewis is an award-winning SF/F writer and editor, and publisher at Fireside Fiction as of July 2021. She serves as a founding creator, Art Director, and Project Manager for the World Fantasy Award-winning and Hugo Award-nominated FIYAH Literary Magazine. She also serves as the founding Director of FIYAHCON, chair of the 2021 Nebula Conference, Awards Manager for the Lambda Literary Foundation. She is the author of A Ruin of Shadows (Dancing Star Press, 2018) and her published short fiction and poetry includes appearances in FIYAH, PodCastle, Strange Horizons, Anathema: Spec from the Margins, Lightspeed, and Fireside Magazine, among others. She lives in Georgia on perpetual deadline, with her coffee habit, two cats, and an impressive Funko Pop! collection. Tweet her @ellethevillain.
The winner will be announced December 2021.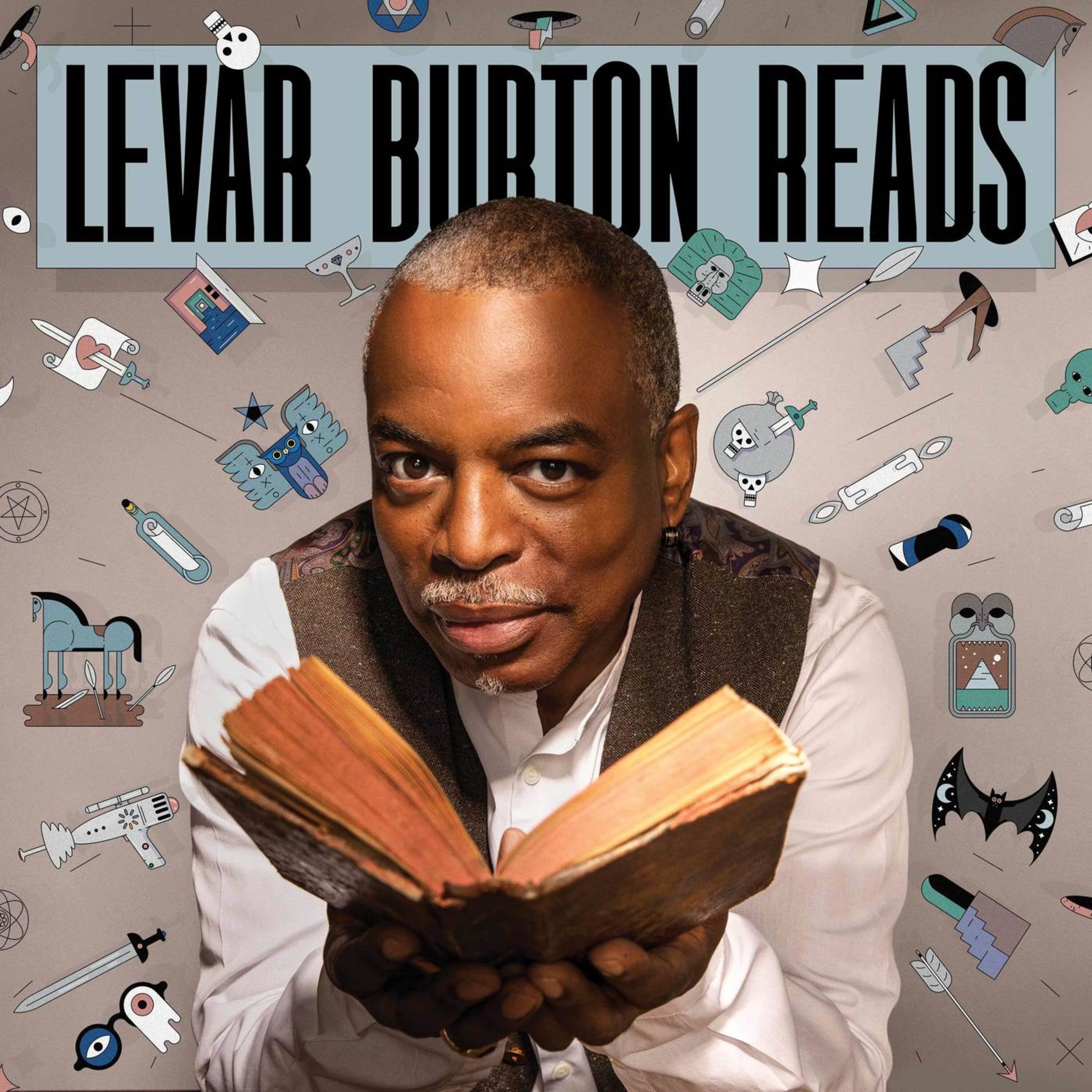 The Stitcher Original podcast LeVar Burton Reads launched in 2017, and recently released over 100 episodes. The podcast is currently in its 9th season.
The podcast features a diverse array of short fiction read aloud by host LeVar Burton with immersive sound design and music. Story selections have included works by Toni Morrison, Neil Gaiman, Ray Bradbury, Nnedi Okorafor, Ursula K. Le Guin and Octavia Butler. LeVar Burton Reads has been featured in the New Yorker and The Washington Post and on NPR, among many other outlets.
LEVAR BURTON is an actor, director, educator & cofounder of the award-winning Skybrary App; former host and executive producer of PBS's "Reading Rainbow;" and a lifelong children's literacy advocate. He hosts his own podcast, 'LeVar Burton Reads,' sharing the best short fiction and handpicked by the best voice in podcasting. BURTON also has a new YouTube Series 'This Is My Story' which highlights racism in America. BURTON starred as Kunta Kinte in the acclaimed mini-series ROOTS. BURTON also starred as Lt. Commander Geordi LaForge in STAR TREK: THE NEXT GENERATION television series and in feature films. 
BURTON has been nominated for three Primetime Emmy Awards along with 27 Daytime Emmy nominations, culminating in 21 wins. During its 26-year run from 1983 to 2009, READING RAINBOW was not only one of the longest running children's television shows in history but won more than 25 awards, including 10 for outstanding series and the prestigious George Foster Peabody Award. BURTON has also been nominated twice for the Spoken Word Grammy Award and won in 1999, for narrating "The Autobiography of Martin Luther King Jr."